Post by Sawneeks on Jan 12, 2016 14:19:57 GMT -8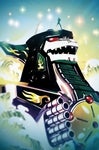 As much as I really really love reads lists I'm going to withhold mine for the time being. We may end up overloading someone with powers but we still don't know if Scum can chat with their team or not and if they still can they can just relay who might be getting the most powers and target that person for a kill. Until we get a confirmed Scum flip here and figure out if they have a secret chat or not I'm not risking it.
How do you feel about Roy now then, after everything that has happened so far? Same with Scrafty and I would also like a read on Sorian and Nin.
Well, with the recent developments with Roy being able to post here I'm more inclined to believe that he is town now. Being able to view and post in this thread would be a weird scum power though it could be neutral. I've been split on Sorian but at this point
I'm inclined to believe that he might be acting in town's interest.
Scrafty I still think is town but I would need to look at her posts again. Nin hasn't stuck out much to me but the way he's responded to some stuff has been odd.
For the bolded: how so? He is tunneling pretty hard on easy lynches and has hand-waved away multiple discussions without giving concrete explanations. I've seen little-to-no pro-town actions from him today.
I do agree with you on Nin though. I have not played with him before but his actions are very strange.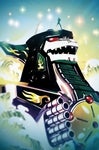 Only real question is his alignment. I want to believe Neutral because of yesterday and if he actually did end up here for a brief period of time it would explain his information. What doesn't add up is his theory about 'Scum recruitment', something never hinted at here in the OP and it makes me think he was able to be recruited and hinted by suggesting that. After his actions today I would almost go as far to say they were successful in their recruiting attempts lol.
Are you talking about Sorian's alignment or Roy's Alignment? I think if Sorian had actually been sent here, he would have posted something. It's possible he saw the thread and went back to the island, but I am unsure. Sorian could be any alignment. I think Roy is Town for the reason I already stated, and the fact that he is not even hinting at anything in thread.
I'm talking about Sorian's alignment. He may not have posted anything though, he was only dead for a short amount of time and probably realized this pace would fill up with people at some point and didn't want to give anything away. It's pure speculation but considering he mentioned 'going somewhere' to find his info he probably means here unless there is yet another secret thread out there.
Hi, I am Roytheone, and I will be your medium for the coming days! I hope you will be satisfied with my services!
I also saw zipped post that his ordinary town theory is now out the window. Well, actually, no. I was an ordinary town on day 1. However, last night I was visited by the volcano god himself, and he offered me a choice: He could make me a medium, but with two caveats:
1) I would become a Miller
2) I will die after three days (so at the end of day 12)
If I had refused the deal, it would have been offered to another player the following night. Clearly, I didn't refuse :)
Huh, interesting.
Well, welcome to the spooky funhouse party! We're a much better crowd than those weird main thread people. :p
For a roleclaim though...
I'm not sure. With first Xam and now Ridli, everyone seems to be really up in arms against people role claiming so I don't know if yours will be taken well at all. It would also lead to a ton of disbelief ( another thread? don't actually die? pfffffft ) and it would be really hard to confirm any of this. I'm also not sure what telling the main thread would accomplish overall either because once the confusion of a separate thread settles down I'm not sure what we have here can be used for Town's benefit at the moment. Claiming now just seems to paint a target on your back and add to even more confusion than there already is. If we end up flipping a Scum here it would be beneficial for them to know who it was but we don't have that info just yet.
I don't know, it's a weird situation. Claiming might be good because a Doc could help you out but it could also get you lynched/get a bigger target on you.