Post by Kalor on Jan 12, 2016 8:44:48 GMT -8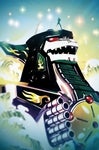 Regardless, that's a focus for when night falls and when a kill must be decided. I want to focus on now, in this ethereal room filled with ghosts, because so far we have done little to really get things going here in order to find our Scum ghost. That's not good.
Vote: Kalor
I'm not going to retread ground with the whole early Day 1 stuff but
your final vote
on Zipped isn't looking great for you. You claimed it was because the sudden surge towards Scrafty made you feel she was Town and therefore switched over to Zipped but you didn't explain why you moved your final vote there. Actually, you even kind of
defended Zipped earlier
when Karu first voted for him and that makes your sudden swap even weirder. What suddenly made you jump around and want to lynch Zipped?
Also,
this
was a pretty quick turn around from this post
here
so I'm also curious as to what Roy did to make you change your mind because right now you look like a Scum who threw meaningless votes around to stay active.
It wasn't one thing that Roy did but just the way that Roy posted after he was being voted more made me think that he was town. Then votes started to pile on Scrafty who I didn't suspect and Zipped was the only other candidate at the time. The "defense" of Zipped was never intended to be a defense, I knew that he didn't ask for spirit animals so I mentioned that.
I was looking at the player list and realized that Launch or Pop could be the scum and we have nothing to accuse them with.